We are located centrally on Chelmsford High Street. To find the centre please use the postcode CM2 6FD.
Q-Park The Meadows multi-storey is located adjacent to Meadows Shopping Centre and opposite the Odeon cinema offering 454 spaces plus 14 disabled spaces. There is a 1.93m height restriction.
Please note that Q-Park The Meadows Multi-storey car park operates independently of The Meadows Shopping Centre.
Car Park Opening Hours
The car park is open 24 hours a day, 7 days a week.
Directions
Access to the car park is via a dedicated left-hand lane on Parkway (A1060) at the Odeon roundabout into Baddow Road. If you are using a satnav please use the postcode CM2 0DG.
What3Words directions ///sector.eagles.splice
Car Park Tariffs
Up to 1 hour £1.70
Up to 2 hours £3.20
Up to 3 hours £4.70
Up to 4 hours £5.70
Up to 5 hours £8.00
Up to 6 hours £9.50
Up to 7 hours £12.00
Up to 8 hours £15.00
Up to 24 hours £18.00
Sunday (up to 8 hours) £4.50
You can also pre-book your parking space in advance through Q-Park's online booking service. Visit www.q-park.co.uk/pre-book for further information.
Contact Details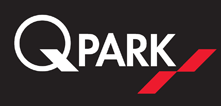 Q-Park The Meadows
Baddow Road
Chelmsford
Essex
CM2 0DG
Tel: 0113 238 4237
Email: info@q-park.co.uk
Contact us (q-park.co.uk)
Web: Chelmsford Car Parks|Q-Park
Q-Park Rewards – Loyalty App
Download Q-Park Rewards which gives you access to exclusive savings, offers and promotions. Simply download the App and start saving by scanning the parking ticket today.
The App allows users to pre-book space, redeem local retailer and restaurant offers.
To find out more visit www.q-park.co.uk/q-park-rewards.
Q-Park Meadows Season Ticket
If you live or work in the area and are looking for a safe, clean and secure place to park daily then why not take advantage of a Q-Park season ticket. Q-Park offer flexible season ticket products which are available on a monthly, quarterly or annual basis. For further information either visit the Q –Park website or email sales@q-park.co.uk
Electric Car Charging Bays
Q-Park Meadows now has 8 EV Charging Points on Level 1 that are operated by Blink Charging. For more information about EV Charging with Q-Park click here