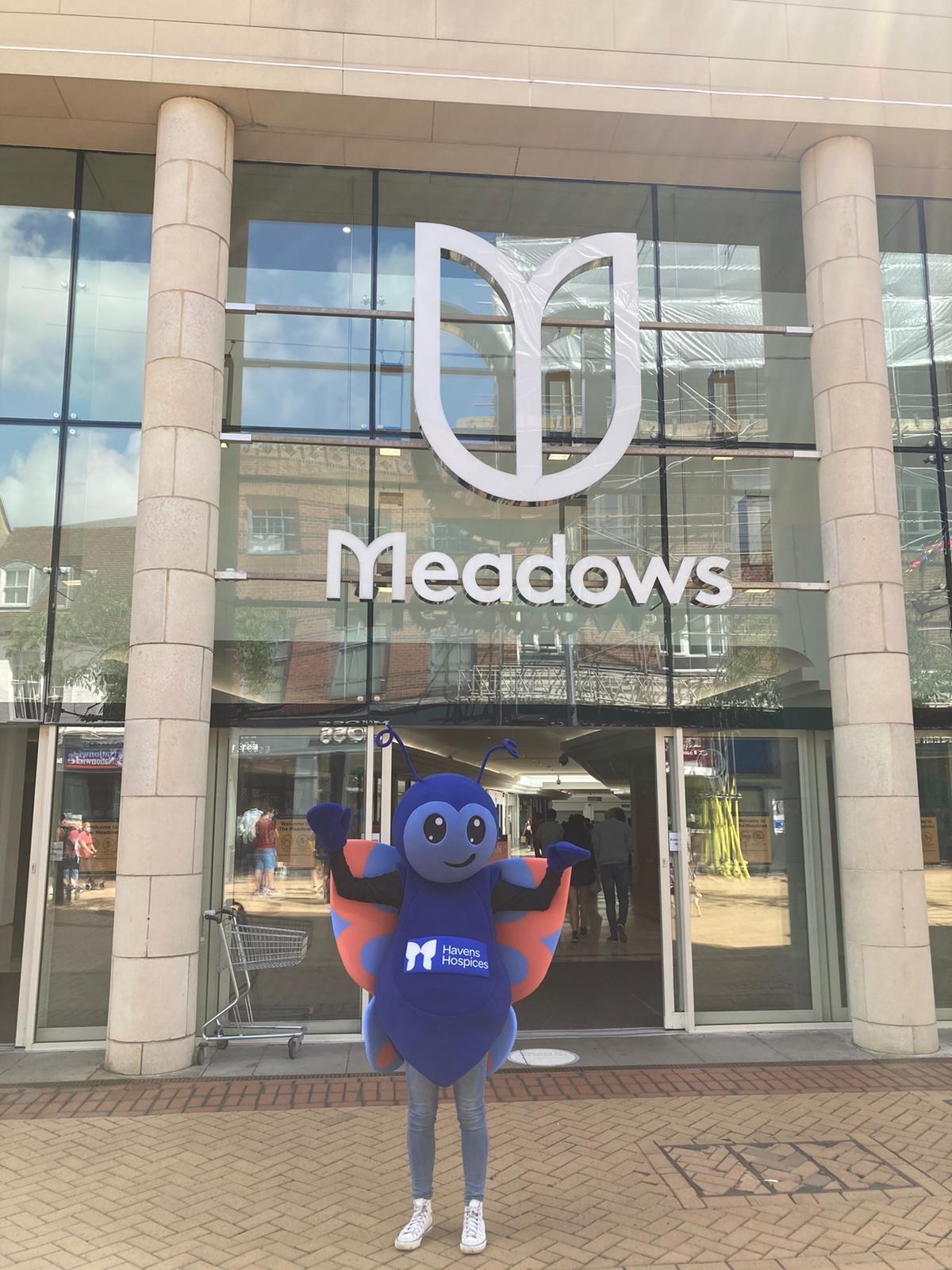 The Meadows has recently been running an appeal to find a partner to be their 'nominated charity of the year'. They invited local charities large and small to apply to work with them and enlist their support to raise awareness and funds for their chosen cause. The response was amazing and the breadth of causes interesting, making it incredibly difficult to choose one charity.
Applications were duly shortlisted and a panel of managers from amongst The Meadows' tenants voted on the top three. We are delighted to announce that Little Havens and The J's were the outright winners. Everybody is looking forward to this partnership, working with their team, and hopefully raising the awareness and funding for the charity.
In announcing the winner, Sue Patel, General Manager of The Meadows Shopping Centre commented: "we had a fantastic response to our charity appeal, demonstrating the good being done in our local community. We are pleased to announce that Little Havens and the J's will be our charity partner in the coming year and look forward to providing a platform and location for them to reach out to our visitors to support their deserving cause. We hope to build a mutually beneficial working relationship with the charity and start to plan fundraising events and challenges together over the coming months".
On hearing of their nomination, Zoe Jay from Little Havens and The J's said: "all of our patients, families, staff and volunteers are so grateful to The Meadows Shopping Centre for kindly choosing to support Little Havens and The J's with their charity partnership for 2021/22. Fundraising income took a big hit quickly following the Coronavirus outbreak which none of us could have anticipated or planned for. Our income is falling just as demand for our specialist care is increasing. Our care hasn't stopped, despite all the challenges we have been able to carry on caring, whether that's in our hospice buildings, in patient homes or through the use of technology. This is all thanks to our communities and organisations like The Meadows. We don't charge a penny for any of our care services therefore we really appreciate this partnership, it truly will make a difference to our families, and enables us to provide the vital care they need".
For the latest updates on the charity partnership, please keep an eye on our website and social media channels.