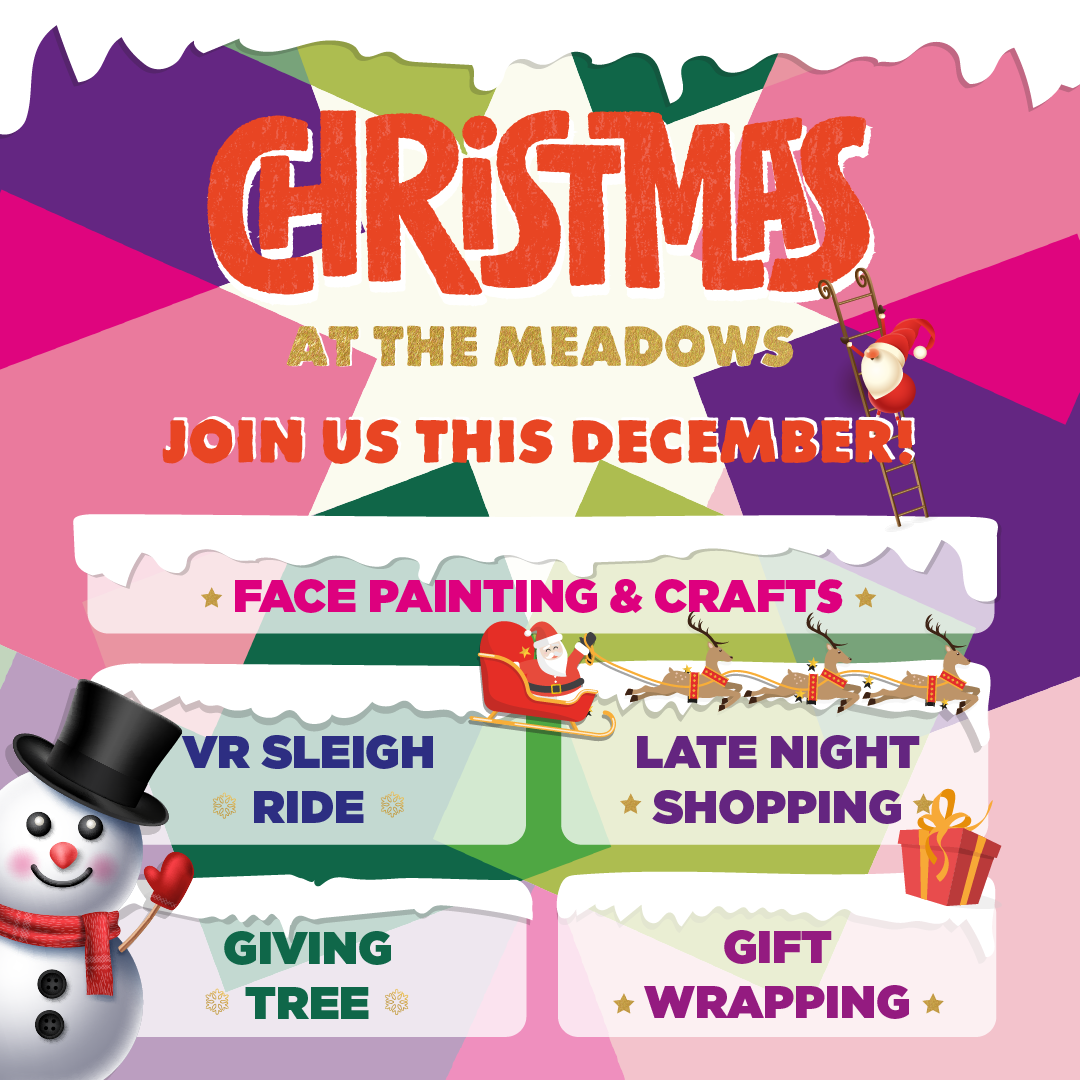 The Meadows…where Christmas fun happens!
We're offering fun for everyone at The Meadows in the lead-up to Christmas 2021. Your little ones can get crafty with Kidzcorner on Saturdays and Sundays 4th, 5th, 11th, 12th, 18th, and 19th December, to make Christmas cards, tree decorations and small gifts. We'll have face painting and glitter tattoos on hand too for a fully festive experience!
There is also the chance to see Christmas in close-up with a snowy VR sleigh ride. In-centre on 4th, 5th, 11th, and 12th December, we'll set the scene and then whisk you away into a virtual festive world.
All events run from 10am to 4pm and are free of charge.
The giving tree is back for 2021, from 1st to 24th December, supported by our partner, Little Havens and The J's. They will also be offering a charity donation gift wrapping service on 18th, 21st, and 22nd December, perfect for a one-stop shop and wrap for those last-minute presents!
Keep an eye on our website and social media channels - @shopthemeadows - for festive opening times and late-night shopping dates, together with offers and latest news!